CabernayZyns Well Received by Top Bidders at Auction Napa Valley 2016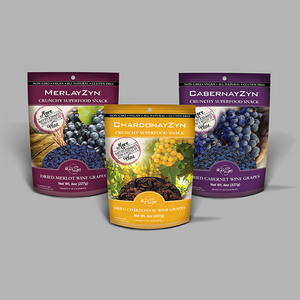 Auction Napa Valley, one of the most celebrated charity wine events in the United States, recently raised $14.3 million with proceeds going to "neighbors in need." The Napa Valley Vintner's Association hosted this year's event. Donated wines, travel packages, barrels, and more were auctioned to paddle holders, often with matching or doubled donations from the donors. The top three lots raised over $1 million each!
Each of the top 25 bidders at the 2016 Auction Napa Valley received 8 oz. bags of CabernayZyns as part of their thank you packages for participating in this world renowned charity event.
Over the lifetime of this event, $150 million has been raised and donated to nonprofit healthcare organizations and education for children throughout the Napa community.
The Wine RayZyn Company's Co-Founder, Andrew Cates is thrilled with the results of the auction. When asked to comment, he said, "We are so very excited to be a part of the gift baskets that celebrate the 25 highest bidders and what they have done for these charities. It was an honor to make a small contribution. We really appreciate all the good work Auction Napa Valley does for the local community, which means so much to our business."
Leave a comment
Comments will be approved before showing up.